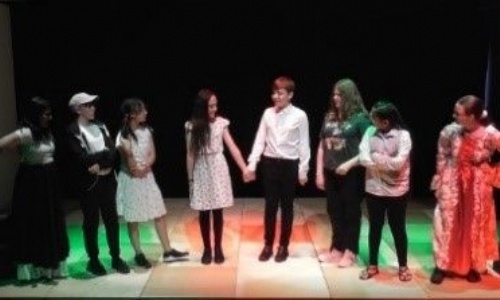 Our summer showcase for Drama took off with bang this year with 3 performances from the Year 7 Lunchtime club students.
Each performance had been written, directed and performed by Year 7 students during their lunch time sessions. They were a delight to watch and we are so proud of every child who took part.
The evening finished with a completely devised play called Mrs Gren's Misadventures where students from Year 7 to 9 worked with a professional Theatre Company called Heifer Productions. Students only had just over half a term to put this all together and they did an amazing job!