Bolder Academy is a non-denominational, mixed secondary school in the London Borough of Hounslow.
Bolder Academy was set up by local primary and secondary school headteachers to meet the demand for additional places. It is born out of passion, innovation and need.
We recognise that each and every one of our students is unique, with different strengths and different passions. We welcome all to Bolder Academy.
We challenge and inspire our students. We prepare them to lead ambitious lives with confidence and energy and our wish is that they leave us as kind, strong and brave young adults who lead Bolder lives, with a belief that anything is possible.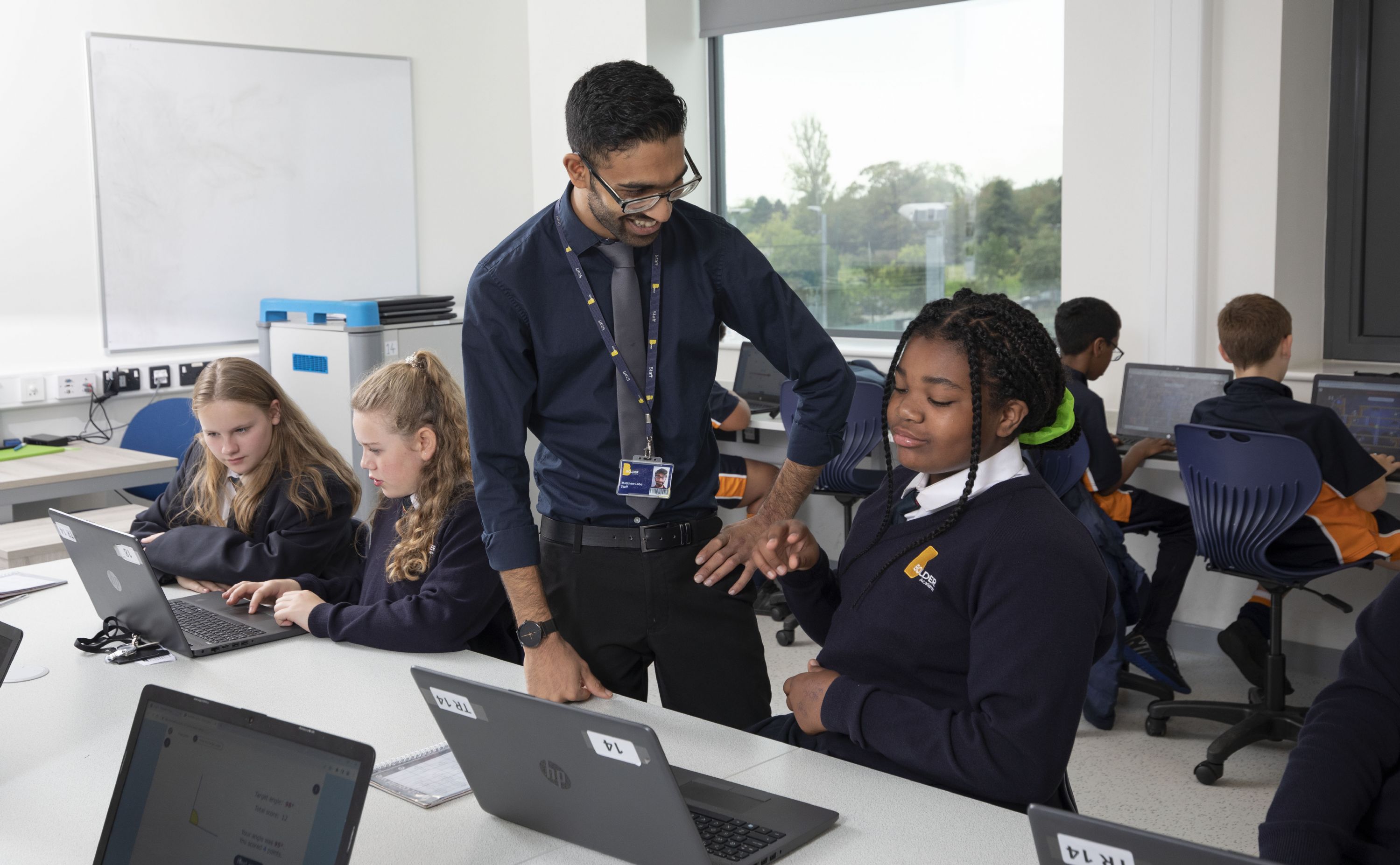 Creating a Bolder future
A message from our Head Teacher
At Bolder Academy your child's happiness and welfare are paramount.
I want every child to enjoy learning whilst achieving the highest academic standards.
As the Headteacher, I am committed to making sure each child is safe and that they thrive at Bolder. I know that each child is special, each is unique, and getting to know them individually is the number one priority for me.
We recognise individuals and their differences and I believe it is only through teamwork that we will truly succeed. Working in partnership with parents and carers is fundamental in ensuring the best for every student.
We are thrilled to be working with Sky who have been great neighbours to us since we began this journey. They have provided resources and allowed us to tap into the skills of their people. Sky has provided so much inspiration and will continue to do so as we grow.
Being the best takes hard work and effort; I have high expectations of myself, my staff and our students. With our co-ordinated support, our students will develop the resilience, independence and creativity they need to be successful learners. We want all of our students to make the most of the opportunities that lie ahead.
I know a Bolder future awaits us all.
Heidi Swidenbank
Headteacher