After School Activities
Sport at Bolder continues to grow from strength to strength.
Since returning to school in March 2021 we've had over 200 students take part in lunch time and after school clubs on a weekly basis.
We are excited to be able to offer these clubs from Monday 14th June 2021.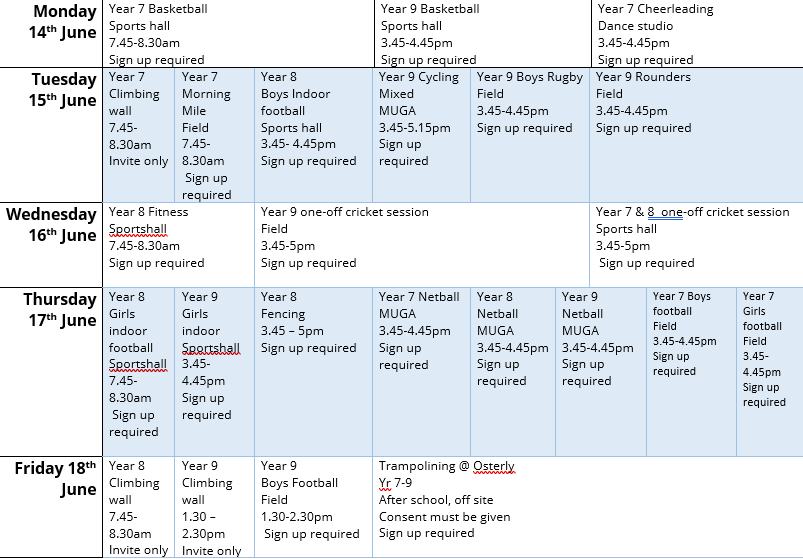 If you would like your child to take part in a school sports club you must register them to attend. Your child can do more than one activity per week, this is encouraged! Click here to sign them up.
Once you have signed your child up for an activity, one of the PE staff will be in touch with them via their school email account to confirm their place at the club.
Only students who have completed this process can attend – no extras on the day / no switching sports without prior notice.
If your child has enjoyed taking part in an activity inside school, we encourage participation outside of school. We have been fortunate enough to create and establish links with these local sports clubs
Trampolining – London Trampoline Academy
Netball – NBNC Flames