Opportunities for all careers
We believe in a Bolder future. A future that champions passion, knowledge and innovation.
In line with government guidance, we are kind to our pupils in providing an extensive variety of careers encounters, information on labour markets and opportunities. We encourage bravery through informing and supporting pupils and their families in planning for their futures. We encourage strength by equipping pupils with the tools they need to live happily and successfully in the wider world.
It is a requirement that every school has a stable, structured careers programme that meets the requirements of the Gatsby Benchmarks and the Baker Clause.
Further information to which can also be found here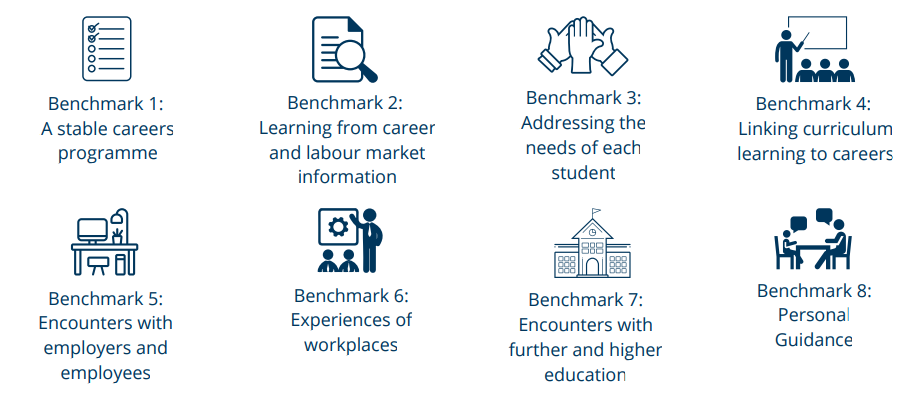 The programme is regularly evaluated with feedback from students, parents, teachers and employers as part of the Academy's evaluation process. Details for our programme can be found below: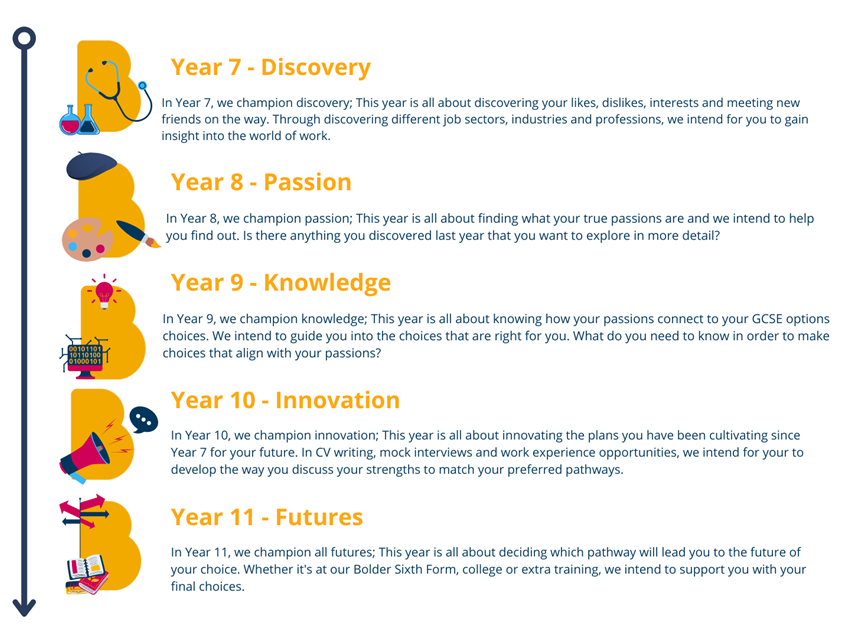 To complement our career programme, students have access to Spark Careers, an online platform which allows students to research and explore new career pathways and how to achieve goals.
Login for this can be accessed here. Students can also download the Spark Careers app onto their phones and access careers content over the app.
For Year 10 and 11, we offer 1:1 career guidance which start as a rolling process from October each year.
For fortnightly careers updates at Bolder including an update on talks being held by , click here: Careers Bulletin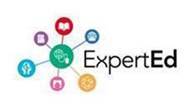 To log into your UpskillMe to add to your virtual CV and take part in virtual work experience, click here: UpskillMe CV Login
Miss Rnic is the first point of contact regarding our careers programme as the careers lead at Bolder. Parents, employers, education/training providers can contact her at nrnic@bolderacademy.co.uk or 0203 963 0806 to collaborate on career events or find out more about our programme. Pupils that wish to ask additional questions regarding work experience or pathways can email her or find her on-site.
Important documents:
For a further summery of our careers programme, how the school measures and assess the impact of the careers programme on pupils and date of the school's next review, please see our policy linked here.
Students!
Check out your careers options and earning potential with these handy widgets: