Bolder Summer School for Y6 Students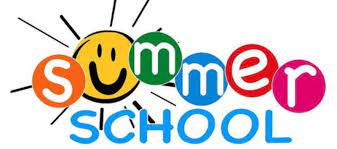 We are pleased to announce that Bolder Academy will be offering a free summer school to any child joining Year 7 in September 2021. The Summer School will run from Monday 26th – Friday 30th July and will be led by a dedicated team of Year 7 teachers. This is an excellent opportunity for your child to get to know their new secondary school, meet some of their new teachers and classmates, and to engage in learning activities. Activities will focus on Maths, Science and English, and include some indoor and outdoor transition activities.
There are limited places so please complete this form to confirm your child's place by May 26th: https://forms.office.com/r/gYttfktXHv. Please note that completing this form will be taken as confirmation that your child will attend for the whole week.
Please only complete the form if your child can meet this expectation.
Other things to note:
Your child will attend the Academy from 9am – 2.30pm.
Your child should come in suitable PE clothing.
Your child will need to bring a pencil case, packed lunch and reusable water bottle.
Summer school is free of charge.
If you insist that your child bring a mobile phone, it must be switched off and out of sight BEFORE entering the school site (as per our school policy).
We look forward to meeting our newest cohort and hope to see lots of them attending Summer School!